The Internet is delighted as Claire Foy returns as Elizabeth II in the final season Crown.
Foy played young Queen Elizabeth in the first two seasons of the Netflix original drama based on the royal family. It took place between the years 1947 and 1964.
Every couple of seasons the actors were changed to follow the aging characters throughout the family history. At the end of Season 4, Olivia Coleman passed the role to Imelda Staunton to take on the role of Elizabeth, showing events that take place during the 1990s and beyond.
In an interview with Netflix, Staunton found the role of Queen in the 1990s "still terrifying."
She said, "I think that I felt – extra challenge, if there was a little bit on my plate – being a queen that people recognize a lot more now, an older queen."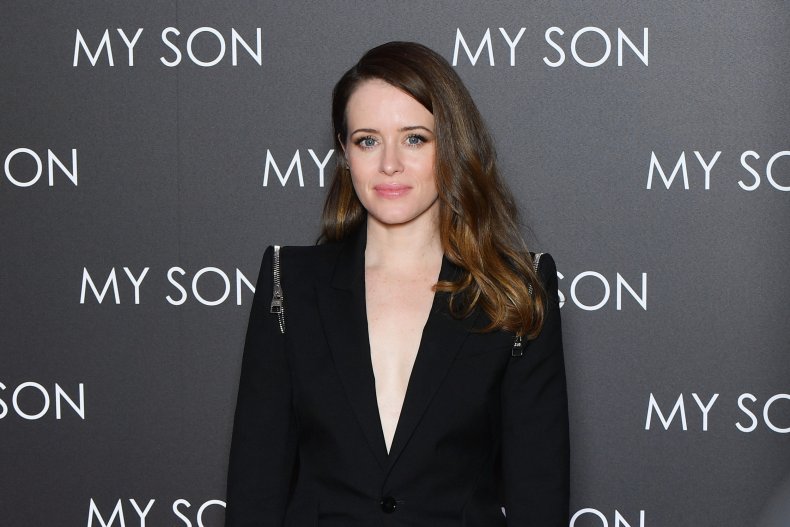 "Claire Foy's [version] It was almost a costume drama that seemed so long ago, and then there was Olivia Colman, like a period piece. [This season] it just feels like it's more present. I thought, "Now I can be stupid," he said.
See fans' reactions to Foy's cameo below.
"Crown Season 5 is out and the first thing I see is CLAIRE FOY on our screen! Absolutely crying because it's by far the best picture of Queen I've ever seen. I'm already obsessed with this season," a fan tweeted.
One fan exclaimed, "When I say u all cried when I saw claire foy again for a few minutes!"
"my [favorite] it's kind of claire foy going back to Elizabeth's flashback scene," tweeted another.
"He couldn't help but appear and steal the show from everyone, he had to do it," Twitter wrote in a tweet translated as "Claire Foy THE queen."
"Claire Foy will always come back [The Crown]as it should be, the only queen we need and deserve," one user wrote in a tweet.
"claire foy promising to have her eyes on queen elizabeth's next emmy for a few seconds," another said in a tweet.
"Each and every one is exquisite, chilling-inducing. But, a [Claire Foy] The cameo in the first 3 min is clearly decadent. Easter eggs are usually meant to be sprinkled. [The Crown] Season 5 opens with one. Yay, finally — it's back," another fan exclaimed.
"Claire Foy in the first episode of season 5 is a delightful surprise," another user tweeted.
Another added, "It's so nice to see Claire Foy as young Elizabeth again in season 5."
"CLAIR FOY has a cameo CROWN TIME 5!!!!!! I'm CRYINGGGG, another fan wrote.
Newsweek Netflix and Foy's representatives have been reached for comment.